Below are the shows which I've taken part in over the years. Click on the title for full details and photos.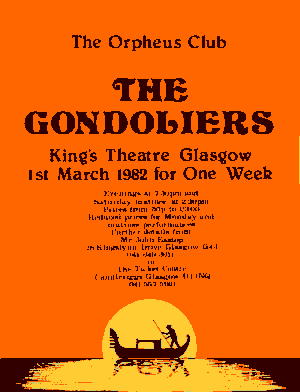 The Orpheus Club
1st - 6th March 1982
King's Theatre, Glasgow
Libretto by W.S. Gilbert
Music by Arthur Sullivan
Cast
Walter Paul (The Duke of Plaza-Toro)
Andrew Bryce (Luiz)
David Blackwood (Don Alhambra Del Bolero)
Jack Powell (Marco Palmieri)
Tom McVeigh (Giuseppe Palmieri)
David Ballantine (Antonio)
James Aitchison (Francesco)
Ian Hamilton (Giorgio)
Derek Drennan (Annibale)
Moira Leitch (The Duchess of Plaza-Toro)
Alyson Crichton (Casilda)
Patricia McDowall (Gianetta)
Chris Jukes (Tessa)
Janette Crawford (Fiametta)
Isobel Macdiarmid (Vittoria)
Gwen Hamilton (Guilia)
Innes Dobie (Inez)
Rosalynd Alexander, Janice Dey, Isabel Drysdale, Ellen Harkness, Margaret Hunter, Shirley Kinnear, Elizabeth Lynch, Josephine McCarten, Maureen McDonnell, Joyce McLean, Sheena Milby, Anne Simmonds, Irene Turnbull, Jean Walker, Grace Wink, Carole Alston, Janet Boyd, Lynne Dunnet, Patricia Finlay, Olive Jones, Elspeth Mabbott, Margaret Snowden, Joyce Somerville, Doreen Wilkie
Robert Anderson, James Cowden, Chris Fraser, William McKinnon, George Robertson, William Collins, James Drysdale, James Dunn, James Ewing, John Forbes, Matthew Innes, Glyn Jones, Andrew Lindsay, John Steele
Producer
Walter Paul
Musical Director
Gordon Mabbott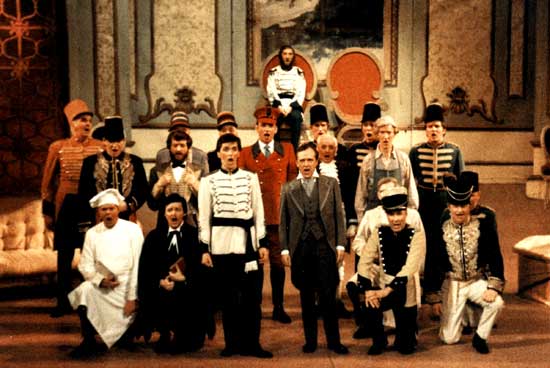 "Rising Early In The Morning"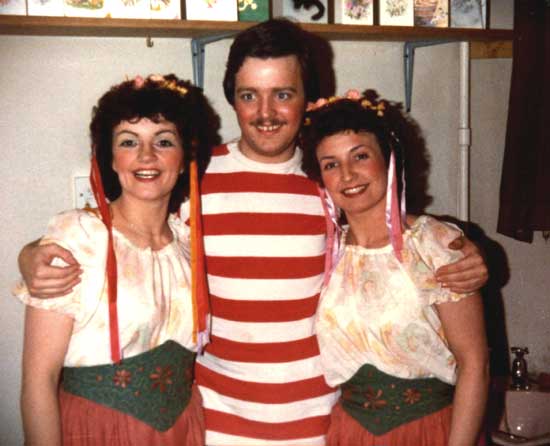 Patricia McDowall, Derek Drennan and Chris Jukes