Below are the shows which I've taken part in over the years. Click on the title for full details and photos.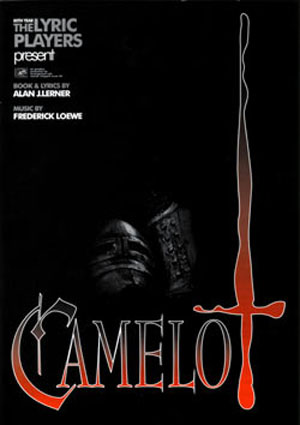 Lyric Players
19th - 23rd November 2002
Secombe Theatre, Sutton
Book and Lyrics by Alan Jay Lerner
Music by Frederick Loewe
Cast
Derek Drennan (Sir Dinidan)
Stephen Mappley (Sir Sagramore)
Alec Botten (Merlyn)
Robert Hamilton (Arthur)
Lisa Scott (Guenevere)
Lian Downes (Nimue)
Martin Phillips (Chamberlain)
Matt Beavis (Lancelot)
Iain Watson (Squire Dap)
Mike Williamson (Pellinore)
Paul Lawrence (Sir Lionel)
Mark Hopper (Sir Clarius)
Kath Clarke (Lady Anne)
Angela Smith (Lady Sybil)
Geoff Hall (Mordred)
Louise Mappley (Morgan Le Fey)
Richard Cole / Jonathon Kennedy (Tom of Warwick)
Sylvia Barnett, Joanne Corris, Victoria Deegan, Sarah Kennedy, Kathleen McNamara, Rosemary Minchin, Dave Beavis, Shane Hervey, Brian Minchin, Bill Walsom, Ted Young
Director
Shaun Hughes
Musical Director
Peter Morris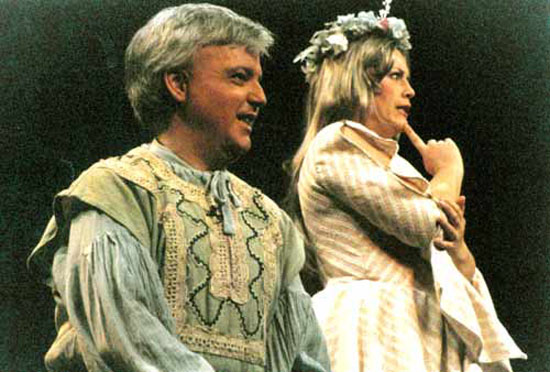 Derek Drennan and Lisa Scott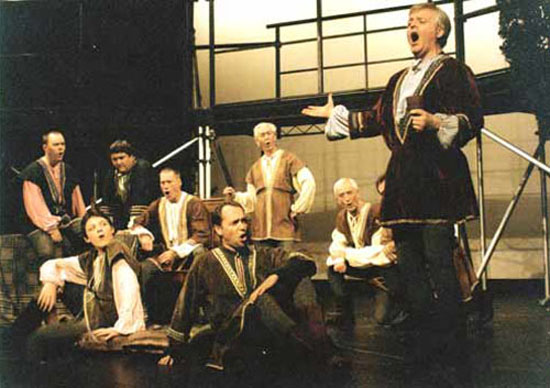 "Fie On Goodness"