Below are the shows which I've taken part in over the years. Click on the title for full details and photos.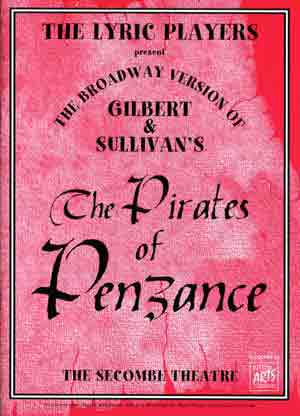 Lyric Players
6th - 10th November 2001
Secombe Theatre, Sutton
Libretto by W.S. Gilbert
Music by Arthur Sullivan
Cast
Matt Beavis (The Pirate King)
David Young (Frederic)
Louise Bamforth (Ruth)
Mick Thompsett (Samuel)
Cathie Poole (Mabel)
Melanie Schouw (Edith)
Lisa Scott (Kate)
Lian Downes (Isabel)
Brian Turner (Major-Gemeral Stanley)
Ricky Thompsett (Sergeant of Police)
Sylvia Barnett, Joanne Corris, Linda Davies, Victoria Deegan, Toni-Marie Frost, Pippa Haines, Lucia Markson, Dave Beavis, Derek Drennan, Iain Fulton, Geoff Hall, Shane Hervey, Paul Lawrence, Andrew Matthews, John Nash, Brian Minchin, Bill Walsom, , Iain Watson, Mike Williamson, Ted Young
Director
Lesley Bennett
Musical Director
Debbie Warren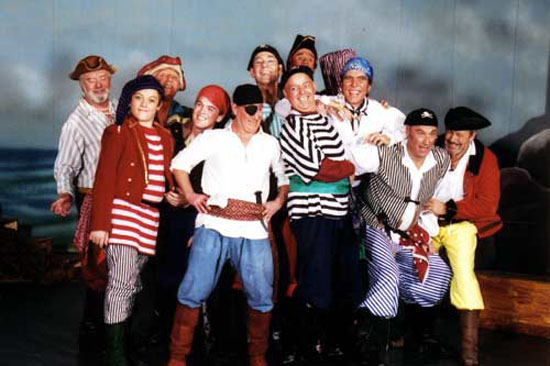 "I Am A Pirate King"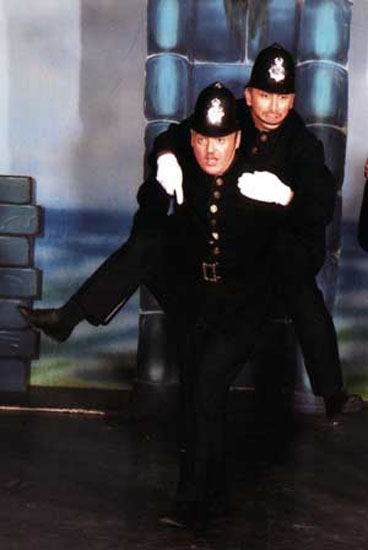 Derek Drennan and John Nash -
"When The Foeman Bears His Steel"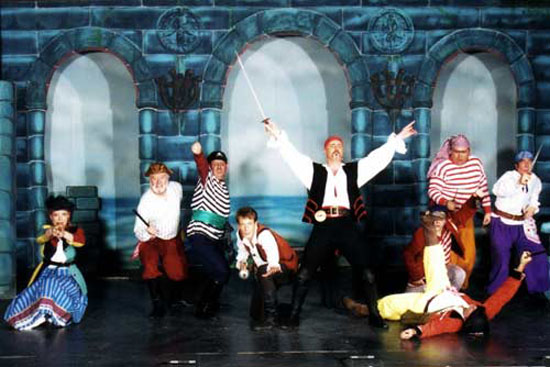 "With Cat Like Tread"