Below are the shows which I've taken part in over the years. Click on the title for full details and photos.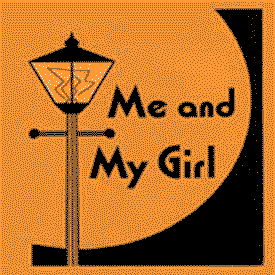 Sutton Theatre Company
27th - 31st March 2001
Secombe Theatre, Sutton
Music by Noel Gay
Book and Lyrics by L. Arthur Rose and Douglas Furber
Cast
John Nash (Bill Snibson)
Natalie Stevens (Sally Smith)
Pauline Richards (Maria, Duchess of Dene)
Derek Surry (Sir John Tremayne)
Christopher Malone (Gerald Bollingbroke)
Cathie Poole (Lady Jaqueline Carstone)
Derek Drennan (Cedric Parchester)
Geoff Gibson (Lord Battersby)
Sally Steele (Lady Battersby)
Tom Howkins (Sir Jasper Tring)
Alan Murray (Butler)
Jeff Chinappen (Pearly King)
Mary Watkins (Pearly Queen)
Geotge Boyeldieu (Major Domo)
Caroline Hayes (Lady Brighton)
Hannah Steele (Mrs. Stainsley-Asherton)
Yvonne Howkins (Mrs. Worthington-Worthington)
Bob Barking (Jonathan Pink)
Constable (Iain Fulton)
Julie Brown, Lucy Hanson (Maids)
Sally Steele (Mrs. Brown)
Jan Boyeldieu, Lynn Daniels, Lauretta Edmondson, Alison Fulton, Lisa Middlecott, Julie Rawson, Helen Rendell, Julie Steele, Jan Vaghela, Rachel Wasmuth
John Bazley, Lee Gage, Ian Gibson, Colin Jenner, Ashley Reddin, George Wood
Director and Choreographer
Brenda Stevens
Musical Director
Neil Shrimpton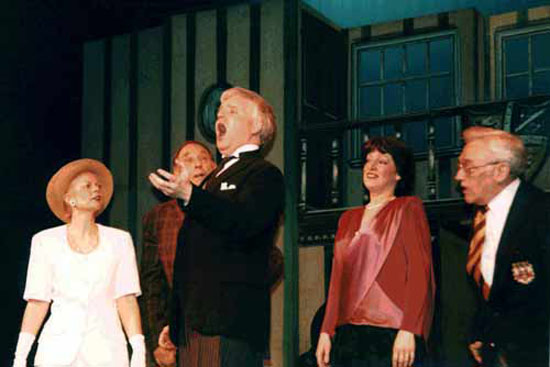 "The Family Solicitor"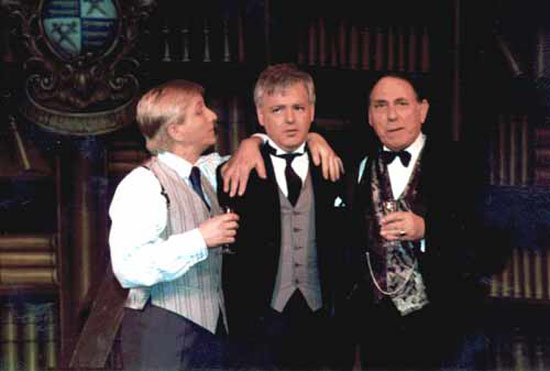 John Nash, Derek Drennan and Derek Surry