Below are the shows which I've taken part in over the years. Click on the title for full details and photos.
Sutton Theatre Company
4th - 8th April 2006
Secombe Theatre, Sutton
Book, Lyrics and Music by Cole Porter
Cast
Jan Boyeldieu, Lynn Daniels, Lauretta Edmondson, Alison Fulton, Pauline Gibson, Louise Griffin, Claire Lawler, Hayley Marsden, Coralie Oddy, Julie Rawson, Amanda Shrimpton, Hannah Steele, Julie Steele, Sally Steele, Natalie Stevens, Hannah Tingey, Mary Watkins
George Boyeldieu, Derek Drennan, Geoff Gibson, Garry Moyle, Jon Oddy, Jeff Pearce, Jonathan Pink, Derek Surry, James Tingey, Steven Watkins, George Wood
Director and Producer
Brenda Stevens
Musical Director
Neil Shrimpton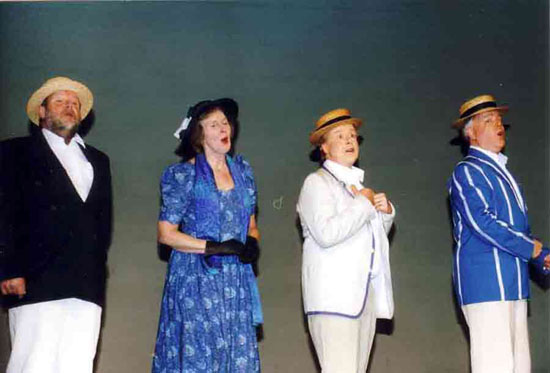 George Boyeldieu, Jan Boyeldieu, Jon Oddy and Derek Drennan
Natalie Stevens, Derek Drennan and Julie Steele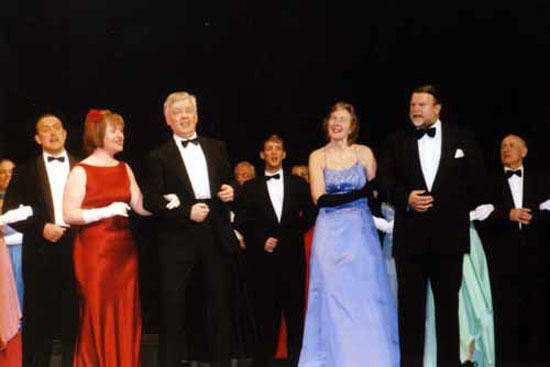 "It's De-Lovely"