Below are the shows which I've taken part in over the years. Click on the title for full details and photos.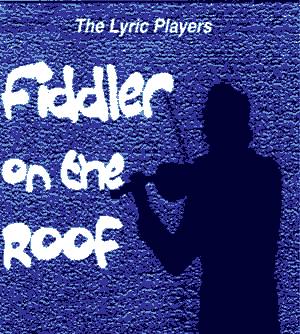 Lyric Players
20th - 24th April 2004

Charles Cryer Studio Theatre, Carshalton
Music by Jerry Bock
Lyrics by Sheldon Harnick
Book by Joseph Stein
Cast
Robert Hamilton (Tevye)
Louise Mappley (Golde)
Lian Downes (Tzeitel)
Angela Smith (Hodel)
Kathleen McNamara (Chava)
Stephen Mappley (Motel)
David Price (Perchik)
Dedrik Finne (Fyedka)
Lucianne Soley (Shprintze)
Sophie Wills (Bielke)
Pat Thompsett (Yente)
Mike Williamson (Lazar Wolf)
Brian Turner (Mordcha)
Ted Young (Rabbi)
Andrew Matthews (Mendel)
Joanne Corris (Fruma Sarah)
Sylvia Barnett (Grandmother Tzeitel)
John Taylor (Constable)
Derek Drennan (Russian Tenor)
Kim Retallick(Fiddler)
Pauline Deakin, Victoria Deegan, Linda Downes, Paula Fitzgerald, Shane Hervey, Sarah Kennedy, Jonathon Kennedy, April Lane, Sarah Lane, Becky Lynch, Bill Walsom, Robbie Wilson
Director and Set Design
Shaun Hughes
Musical Director
Cynthia Lambert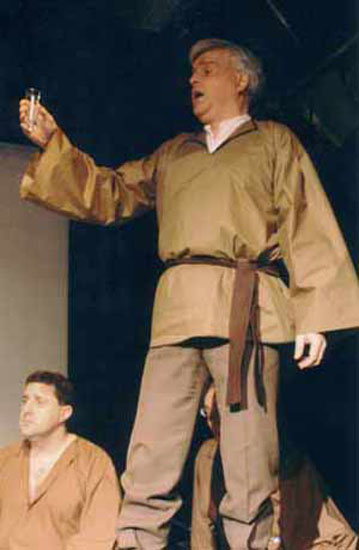 "Russian Tenor Solo"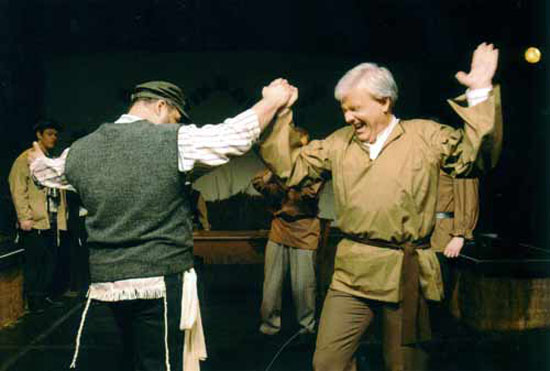 Robert Hamilton and Derek Drennan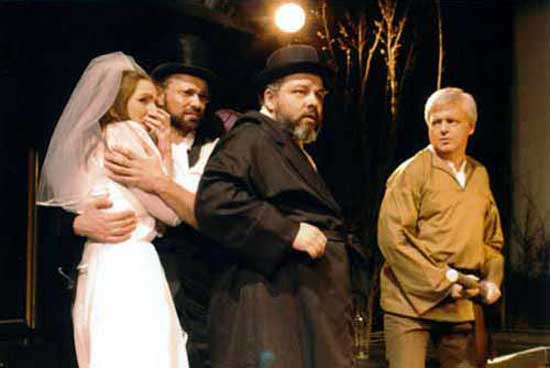 Lian Downes, Stephen Mappley, Robert Hamilton and Derek Drennan