Below are the shows which I've taken part in over the years. Click on the title for full details and photos.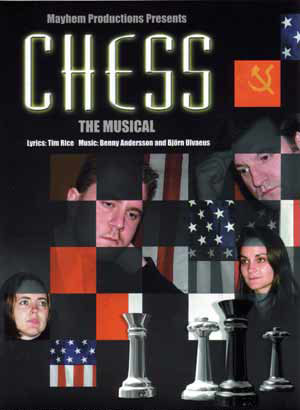 Mayhem Productions
26th - 29th May 2004
Charles Cryer Studio Theatre, Carshalton
Music by Benny Andersson and Bjorn Ulvaeus
Lyrics by Tim Rice
Cast
Elinor Morgan Jones (Florence Vassy)
Mark Goss (Anatoly Sergievsky)
John Wade (Freddie Trumper)
Elizabeth Jackson (Svetlana Sergievskaya)
Gloria Smith (Molokova)
Derek Drennan (Walter de Courcey)
Robert Cakebread (The Arbiter)
Cheryl Costigan (Newsreader / Ensemble)
Claire Fry, Felicity North, Rebecca Newman, Gill Varon (USA Quartet)
Jill Cakebread, Jenny Green, Linda Stone, Darryl Tullett (Russian Quartet)
Andy Christodoulou (Viigand / Ensemble)
Bethany Stone (TV Floor Manager / Ensemble)
Zoe Bird (Natasha Sergievskaya)
Lisa Bird (Kristina Sergievskaya)
Kayleigh Barnaschone, Samantha Barnaschone, Courtney Bridgewater, Kacey Clark, Louise Cowley, Amanda Greig, Faye Jones, Charlie Kavanagh, Rebecca Maunder, Rachel Walker, Tilly Wells
Director
David Stewart
Musical Director
Barry Pritchard
Choreographer
Gemma Wenman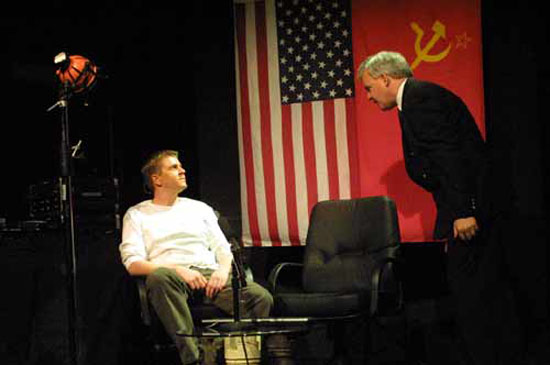 Jon Wade and Derek Drennan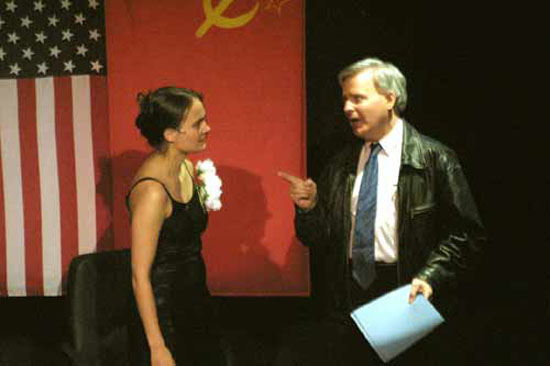 Elinor Morgan Jones and Derek Drennan - "The Deal - Part 1"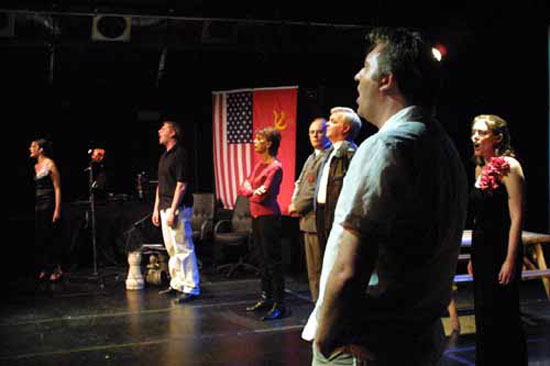 "The Deal - Part 3"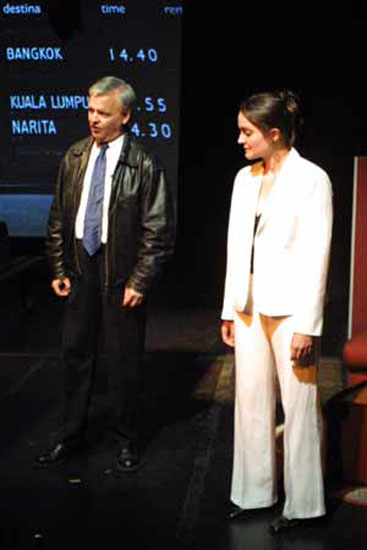 Derek Drennan and Elinor Morgan Jones -
"Finale Act 2"