Below are the shows which I've taken part in over the years. Click on the title for full details and photos.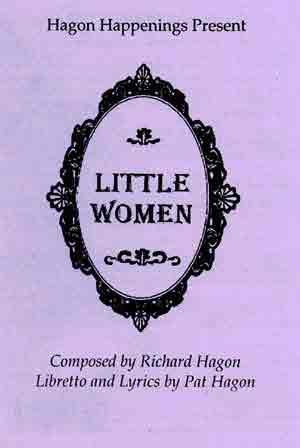 Hagon Happenings
10th - 12th August 2000
Bishop Greaves Theatre, Lincoln
Music by Richard Hagon
Book and Lyrics by Pat Hagon
Cast
Sheila Ayliffe (The Narrator)
Jo Cullen (Jo March)
Helen Hagon (Beth March)
Becca Barfield (Amy March)
Ruth Noon (Marmee)
Neil Wilkinson (Father)
Jill Cakebread (Hannah)
Sheila Buckthorp (Aunt March)
Jeremy Nicholls (Laurie)
Robert Hogarth (Mr. Lawrence)
Derek Drennan (John Brooke)
Robert Cakebread (Professor Bhear)
Neil Bunkham (Fred Vaughan)
Chris Edmondson (Mr. Davis)
Guy Brew (The Doctor)
Lauretta Edmondson (Mrs. Kirke)
Charlotte Adams (Pheobe)
Stephanie Poulter (Witch 1)
Kathryn Ritchie (Witch 2)
Jenny Edmondson (Kitty)
Sally Edmondson (Sally)
Dell Woolnaugh (Delphine)
Richard Hubbert (Dangerous Dan)
Melanie Reeve (Naughty Nan)
Paul Creedy (Demi-John Brooke)
Sophie Waller (Daisy Brooke)
Dale Westgarth (Tommy Bangs)
William Dawson (Nat Blake)
Joshua Jackson (Stuffy Cole)
Tom Parker (Jack Ford)
Mark Edmondson (Franz)
Robert Inman (Emil)
Alex McLeish (Teddy Bhaer)
Rosemary Creedy, Caroline Drew, Susie Guy, Linda Harris, Patricia Holland, Sally McLeish, Maria Parker, Vicky Philip, Jacqui Waller
Jamie Carter, Paul charlton, Thomas Creedy, Ian Kealey, Steve Marshall, Dave rishardson, Ian Smith, Dominic Tighe
Marianne Parker, Megan Simpson, Ruth Simpson
Victoria Adams, Nicola Reeve
Director
Pat Hagon
Musical Director
Richard Hagon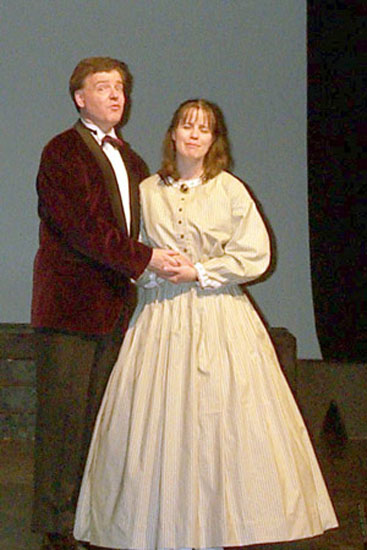 Derek Drennan and Melanie Hare - "Now That I Know"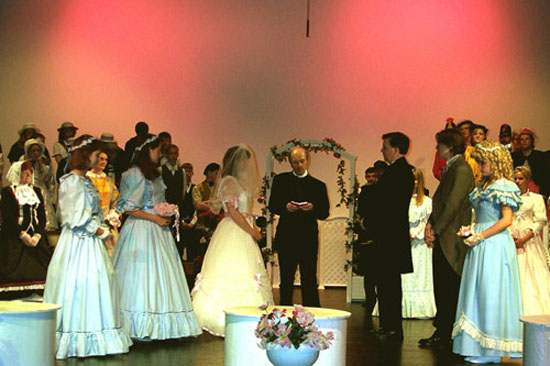 "Wedding Scene"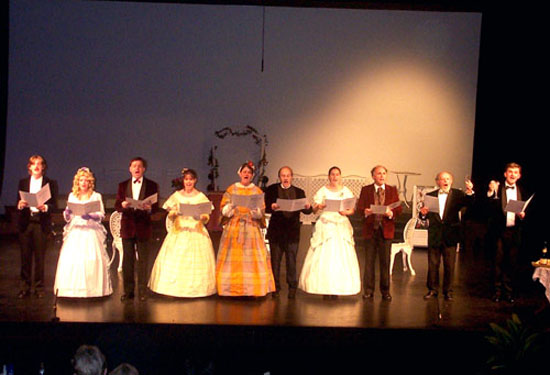 "Perfect Harmony"