Below are the shows which I've taken part in over the years. Click on the title for full details and photos.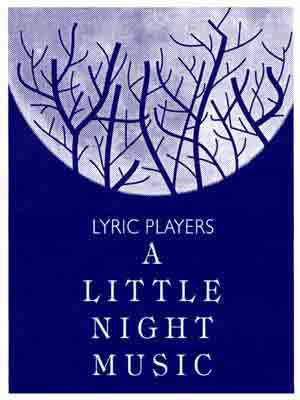 Lyric Players
24th - 28th April 2001

Charles Cryer Studio Theatre, Carshalton
Music and Lyrics by Stephen Sondheim
Book by Hugh Wheeler
Cast
Mo Lawton (Mrs Nordstom)
Hazel Hannam (Mrs Andersson)
Sylvia Barnett (Mrs Sedgstrom)
Martin Phillips (Mr Lindquist)
Derek Drennan (Mr Erlanson)
Linda McMahon (Mrs Armfeldt)
Maria Speight (young Desiree)
Bill Walsom (Lover No. 1 / Bertrand)
Mick Thompsett (Lover No. 2)
Angela Smith (Fredrika Armfeldt)
Cathie Poole (Anne Egermann)
Matt Beavis (Henrik Egermann)
Robert Hamilton (Fredrik Egermann)
Lisa Scott (Petra)
Victoria Deegan (Malla)
Louise Bamforth (Desiree Armfeldt)
Shaun Hughes (Carl-Magnus)
Melanie Schouw (Charlotte)
Mike Williamson (Frid)
Director
Kath Clarke
Musical Director
Gary Preston
Mo Lawton and Derek Drennan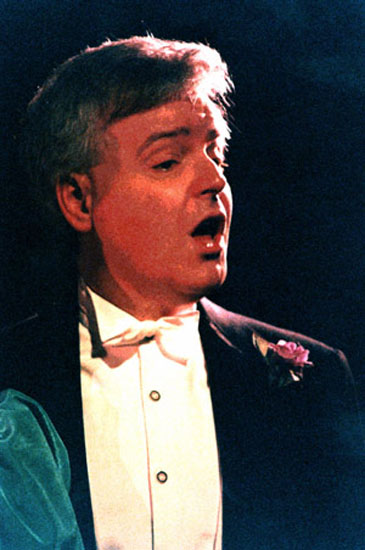 "Mr. Erlanson"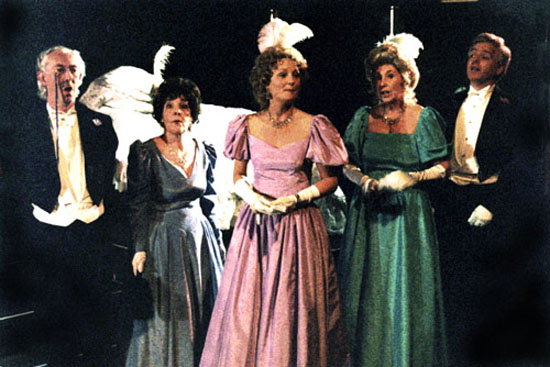 Martin Phillips, Sylvia Barnett, Hazel Hannam, Mo Lawton and Derek Drennan