Below are the shows which I've taken part in over the years. Click on the title for full details and photos.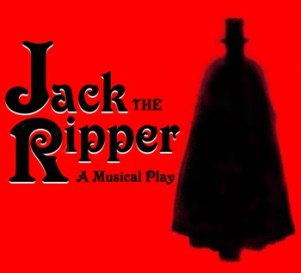 Sutton Theatre Company
14th - 17th October 2008
Secombe Theatre, Sutton
Cast
Natalie Stevens (Marie Kelly / Music Hall Soubrette)
Sally Steele (Lizzie Stride / Queen Victoria)
Hannah Bishop (Annie Chapman)
Jenny Edmondson (Polly Ann Nicholls)
Lauretta Edmondson (Liza Pearl)
Caroline Hayes (Martha Tabram)
Julie Steele (Catherine Eddowes)
Jeff Pearce (Montague Druitt / Toynbee)
Derek Drennan (Chairman / Sir Charles Warren)
Jonathan Pink (Daniel Mendoza)
Jon Oddy (Dinky Nine-Eights)
Peter Haysom (Bluenose Stack)
Patrick Misson (Slop Wallace)
Tom Howkins (Lord Overcoat)
Derek Surry (Police Sergeant Coles)
Jan Boyeldieu, Pauline Gibson, Alison Fulton, Yvonne Howkins, Louise McCafferty, Lynda McCafferty, Julie Rawson, Adrienne Rogers, Amanda Shrimpton, Amanda Went
George Boyeldieu, Geoff Gibson, Garry Moyle
Director and Choreographer
Brenda Stevens
Musical Director
Neil Shrimpton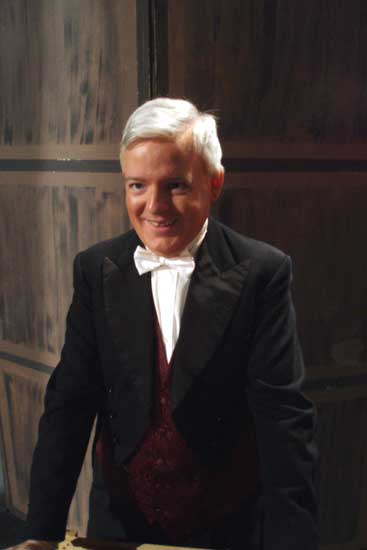 Derek Drennan as "The Chairman"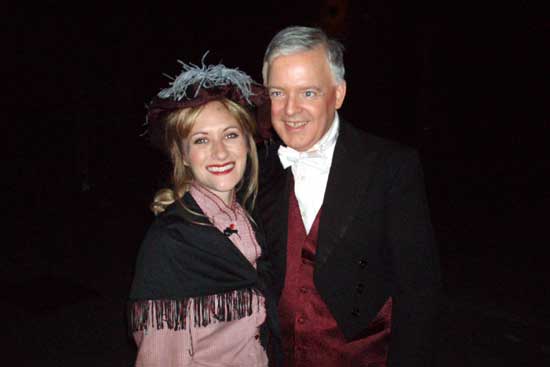 Natalie Stevens and Derek Drennan