Below are the shows which I've taken part in over the years. Click on the title for full details and photos.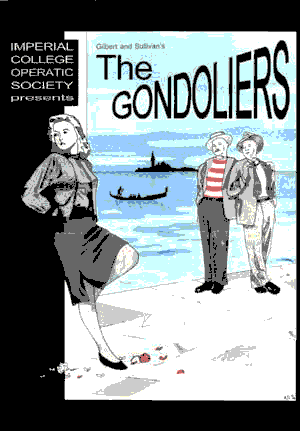 Imperial College Operatic Society
29th July - 8th August 1996
Public Hall, Budleigh Salterton
Libretto by W.S. Gilbert
Music by Arthur Sullivan
Cast
Stephen Webb (The Duke of Plaza-Toro)
Derek Drennan (Luiz)
Phillip Hollman (Don Alhambra Del Bolero)
Stephen Brown (Marco Palmieri)
Angus Henderson (Giuseppe Palmieri)
John Franks (Antonio)
Mark Hollings (Francesco)
Richard Ford (Giorgio)
David Lillie (Annibale)
Gareth Brown (Sven)
Phillipe Cahill (Marcello)
Joshua Burrill (Bruno)
Lin Yi-Ming (Umberto)
Leonie Barron (The Duchess of Plaza-Toro)
Julie Partridge (Casilda)
Emma Hall (Gianetta)
Joanna Soane (Tessa)
Kirsty Bennett (Fiametta)
Catherine Grout (Vittoria)
Gina Brill (Guilia)
A woman of mystery (Inez)
Georgina King (Lucia)
Marianne Kaufmann (Emilia)
Karine Ogilvie (Maria)
Vicky Swerling (Anna)
Laurie Tweedale (Claudia)
Sarah Moltoni (Marina)
Valerie Proctor (Liliana)
Ruth Parker (Luisa)
Millie (The Dog)
Director
Susan Foister
Musical Director
Brian D Steel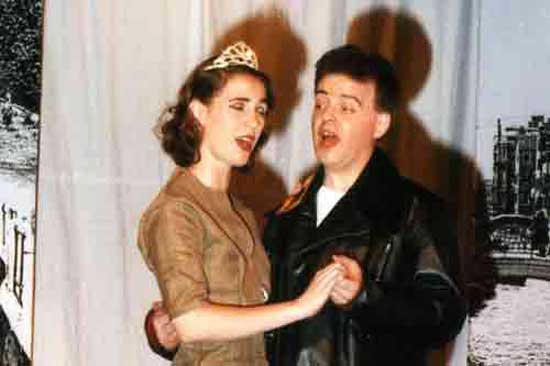 Julie Partridge and Derek Drennan - "There Was A Time"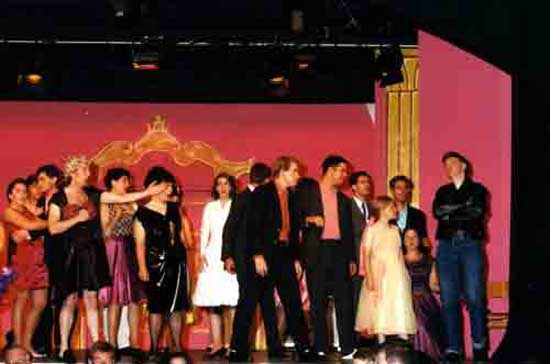 "Finale Act 2"