Below are the shows which I've taken part in over the years. Click on the title for full details and photos.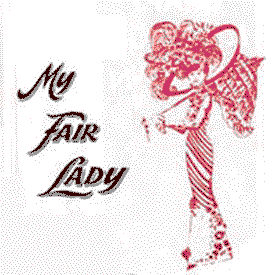 Sutton Theatre Company
18th - 22nd October 1994
Secombe Theatre, Sutton
Book and Lyrics by Alan Jay Lerner
Music by Frederick Loewe
Cast
Pauline Richards (Eliza Doolittle)
Derek Drennan (Freddy Eynsford-Hill)
Sheila Ayliffe (Mrs. Eynsford-Hill)
Geoff Gibson (Col. Pickering)
Terry Saunders (Henry Higgins)
David Lelliott (Bartender / Servant / Major Domo)
Nick Webb (Harry)
Neil Shrimpton (Jamie)
Derek Surry (Alfred P. Doolittle)
Yvonne Howkins (Mrs. Pearce)
Caroline Blackman (Mrs. Hopkins)
Robert Cakebread (Butler / Lord Boxington)
Lucy Creegan, Janine Eaton, Gwen Edwards, Janet Jones, Ian Dacey, Tom Howkins, Garry Moyle (Servants)
Pat Hagon (Mrs. Higgins)
Jill Cakebread (Servant / Lady Boxington / Mrs. Higgins' maid)
Harry Aspinall (Policemen)
Amanda Shrimpton (Flower Girl)
Tom Howkins (Servant / Zoltan Karpathy)
Lauretta Edmondson (Queen of Transylvania)
Geraldine Childs, Caroline Cooper, Lynn Daniels, Alison Fulton, Sally McLeish, Gerry O'Dell-Brack, Louise Pearce, Emma Pimbley, Julie Rawson, Margaret Rhodes, Jo Somerville, Katie Somerville, Natalie Stevens, Debbie Stilwell, Mary Watkins, Susan Webb, Valerie Weeden
Iain Fulton, Lee Reeder, Terry Semark, David Townley, George Wood
Director and Choreographer
Brenda Stevens
Musical Director
Richard Hagon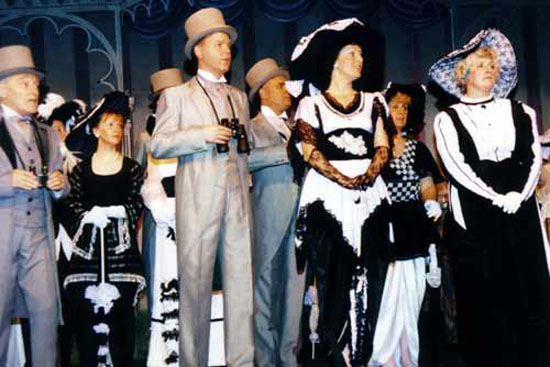 "The Ascot Gavotte"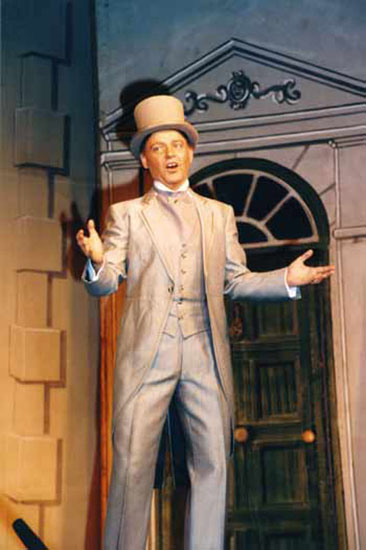 "On The Street Where You Live"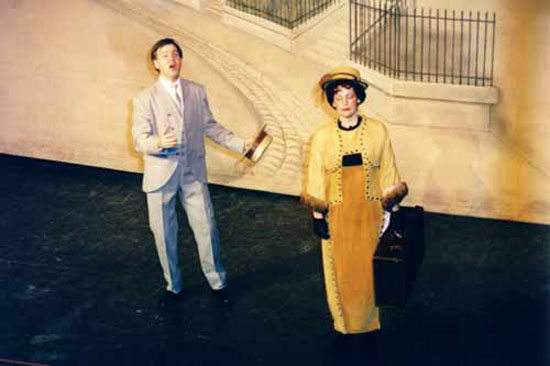 Derek Drennan and Pauline Richards - "Show Me"