Below are the shows which I've taken part in over the years. Click on the title for full details and photos.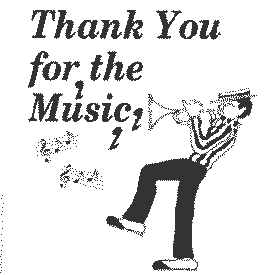 Sutton Theatre Company
4th - 8th April 1995
Secombe Theatre, Sutton
Cast
Caroline Blackman, Joanne Chapman, Geraldine Childs, Caroline Cooper, Lynn Daniels, Lauretta Edmondson, Gwen Edwards, Alison Fulton, Alex Grayling, Yvonne Howkins, Karen Kench, Sally McLeish, Laura McVicar, Gerry O'Dell, Louise Pearce, Julie Rawson, Margaret Rhodes, Pauline Richards, Amanda Shrimpton, Natalie Stevens, Debbie Stilwell, Rachel Wasmuth, Mary Watkins, Susan Webb
Harry Aspinall, Ian Dacey, Derek Drennan, Iain Fulton, Geoff Gibson, Tom Howkins, David Lelliott, Garry Moyle, John Nash, Jon Oddy, Lee Reeder, Derek Surry, Nick Webb, George Wood
Director and Choreographer
Brenda Stevens
Assisted by
Mary Watkins
Musical Director
Jon Oddy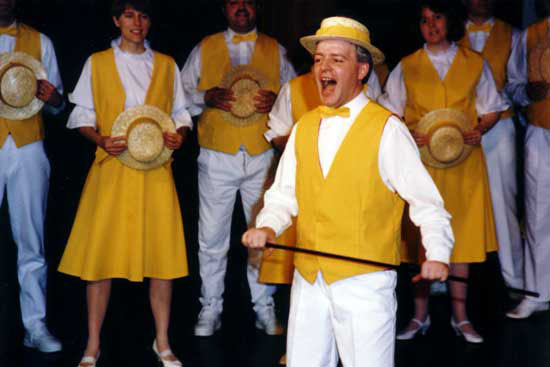 "Song And Dance Man"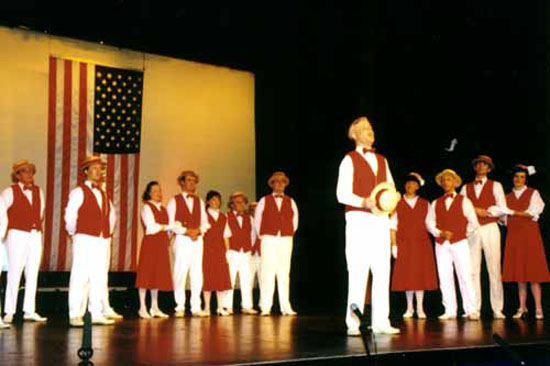 "I Left My Heart In San Francisco"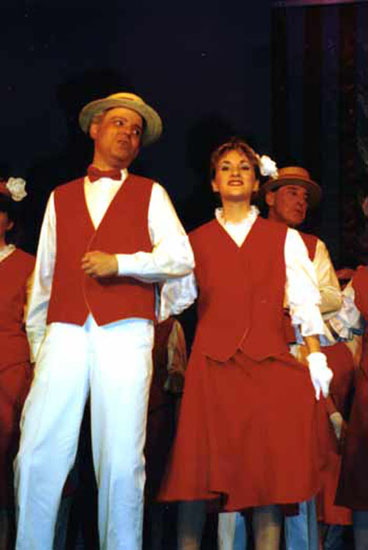 Derek Drennan and Natalie Stevens