Below are the shows which I've taken part in over the years. Click on the title for full details and photos.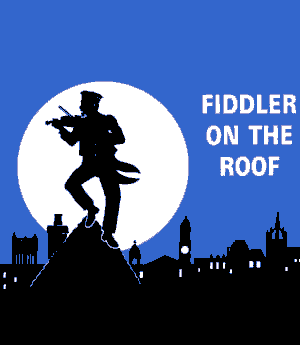 Paisley Musical and Operatic Society
25th - 30th March 1991
Kings Theatre, Glasgow
Music by Jerry Bock
Lyrics by Sheldon Harnick
Book by Joseph Stein
Cast
Norman MacMillan (Tevye)
Nina Thorpe (Golde)
Andrea Harvey (Tzeitel)
Valerie Goff (Hodel)
Jacqui McCabe (Chava)
Kirstie Smith (Shprintze)
Tomi Greer (Bielke)
Joyce McMenemy (Yente)
Chris McLaughlin (Motel)
Alistair McCall (Perchik)
Douglas Yule (Lazar Wolf)
Robbie Menzies (Mordcha)
Stewart Grigor (Rabbi)
Derek Drennan (Mendel / Russian Tenor)
Norman Usiskin (Avram)
Stuart Lowson (Nachum)
Patricia Roberts (Grandmother Tzeitel)
Irena Hnatiuk (Fruma Sarah)
Jim Rutherford (Constable)
David McCusker (Fyedka)
Dorothy Sinclair (Shandel)
Graeme Dunn (Moishe)
Mark Wilson (Yakov)
Douglas Lindsay (The Fiddler)
Aileen Andrew, Gill Atkin, Sally Boa, Patricia Campbell, Sheena Clayton, Christine Dunn, Liz Fulton, Janis Gracey, Avril McCusker, Maureen McLachlan, Moira Morrison, Karen Murray, Caroline Pierotti, Sheila Porteous, Isobel Shankland, Moira Smith, Liz Thompson, Pauline Thomson, Sandra Tumath, Liz Walker, Deborah Wishart
Ian Boa, Bill Brown, Jim Brown, Desmond Carville, David Hart, Colin Higgins, David Lee, Stan Lewitowski, Jim Miller, Jim Milliken, Alex Nisbet, Raymond O'Sullivan, Jim Trench, Peter Wilson
Production under the Direction of
Bill Galloway
Choreographer
Karen Feeney
Musical Director
Hugh McAulay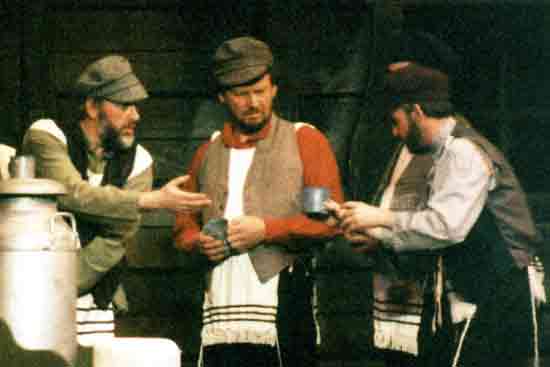 Norman MacMillan, Robbie Menzies and Derek Drennan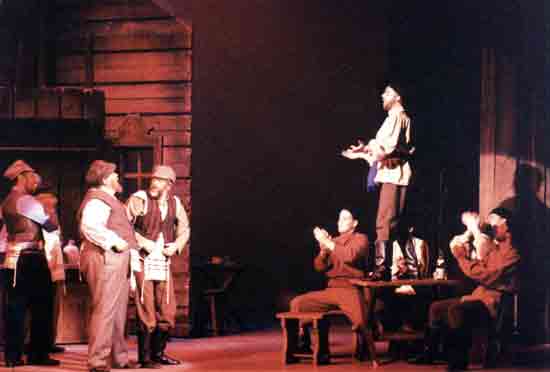 "Russian Tenor Solo"