Below are the shows which I've taken part in over the years. Click on the title for full details and photos.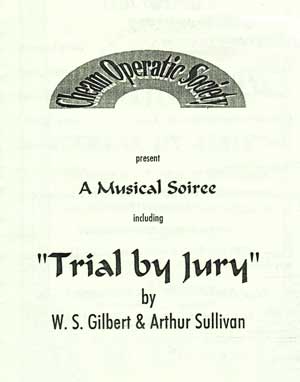 Cheam Operatic Society
26th - 27th November 1995
The Institute, Banstead Village
Libretto by W.S. Gilbert
Music by Arthur Sullivan
Cast
David Edwards (The Learned Judge)
Janet Jones (The Plaintiff)
Mitch Jones (The Defendant)
Derek Drennan (Counsel for the Plaintiff)
George Boyeldieu (Usher)
Roland Haysom (Foreman of the Jury)
Susan Ash, David Bartram, Jan Boyeldieu, Jon Fox, Marie Hancock, Wyn Ive, Helen Learney, Katherine Tribe
Musical Director
David Edwards
Producer
David Bartram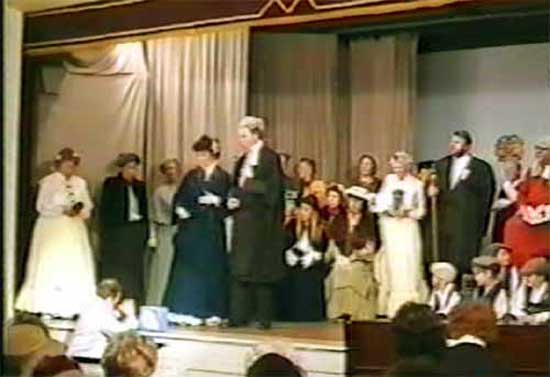 "With A Sense Of Deep Emotion"