Below are the shows which I've taken part in over the years. Click on the title for full details and photos.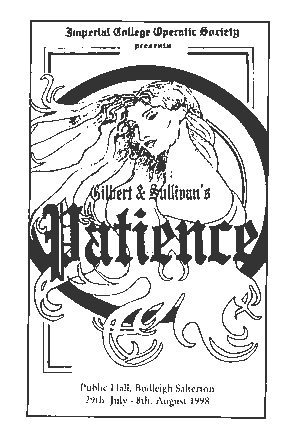 Imperial College Operatic Society
29th July - 8th August 1998

Public Hall, Budleigh Salterton
Libretto by W.S. Gilbert
Music by Arthur Sullivan
Cast
Kirsty Bennett (Patience)
John Franks (Reginald Bunthorne)
Simon Tuck (Archibald Grosvenor)
Susan Foister (Jane)
Leonie Barron (Lady Angela)
Julia Addison (Lady Saphir)
Kath Wright (Lady Ella)
Phillip W. Errington (Col. Calverley)
Derek Drennan (The Duke of Dunstable)
Angus Henderson (The Major)
Marion Hinds, Nancy Ireson, Marianne Kaufmann, Karine Ogilvie, Ruth Parker, Joanna Soane, Vicky Swerling
Mark Hollings, Simon Ibbotson, David Lillie, Phil Thompson, Stephen Webb
Director
Amanda Pask
Musical Director
Guy Middlemiss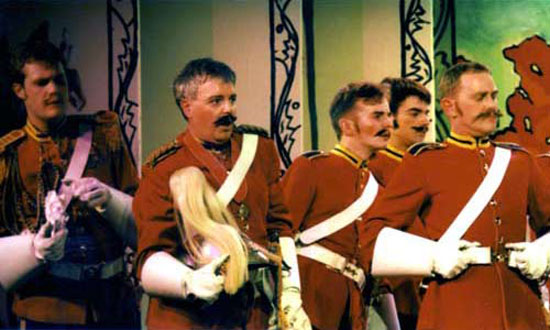 Phil Errington, Derek Drennan, Simon Ibbotson, Stephen Webb and David Lillie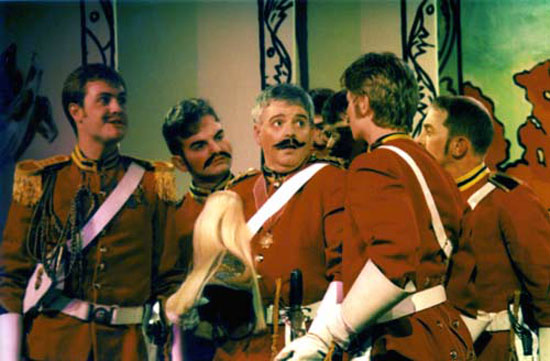 Phil Errington, Simon Ibbotson, Derek Drennan, Phil Thompson and David Lillie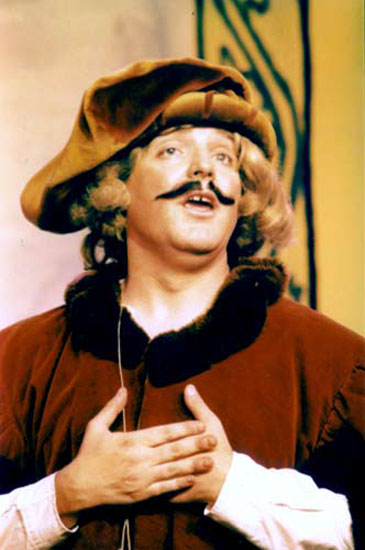 "If Saphir I Choose To Marry"