Below are the shows which I've taken part in over the years. Click on the title for full details and photos.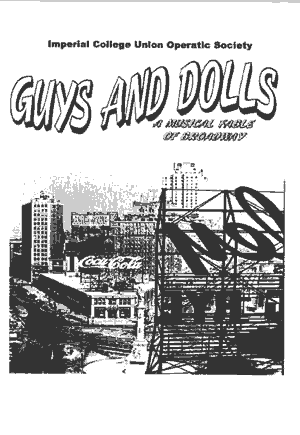 Imperial College Operatic Society
2nd - 6th March 1999
Concert Hall, Imperial College, London
Book by Jo Swerling and Abe Burrows
Music and Lyrics by Frank Loesser
Cast
Derek Drennan (Nicely-Nicely Johnson)
Matthew Smith (Benny Southstreet)
Keith Walters (Rusty Charlie / Big Jule)
Kathleen Wright (Agatha)
Angus Henderson (Calvin)
Stephen Webb (Arvide Abernathy)
Faye Austin (Sarah Brown)
Julia Addison (Miss Adelaide)
Phil Thompson (Lt. Brannigan)
David Lillie (Harry The Horse)
John Franks (Nathan Detroit)
John Lofthouse (Sky Masterson)
Bee-Ann Lim (Gen. Matilda B. Cartwright)
Vivienne Arkley, Gina Brill, Helen Cordell, Trudy Ganendra, Nancy Ireson, Shirley Kenyon, Georgina King, Adriana Langone, Karen Ogilvie, Vicky Swerling, Laurie Tweedale
Peter Bailey, Tom Dane, Darius Fidgett, Simon Ibbotson, James Richards
Director
Phil Hollman
Musical Director
Paul Jeanes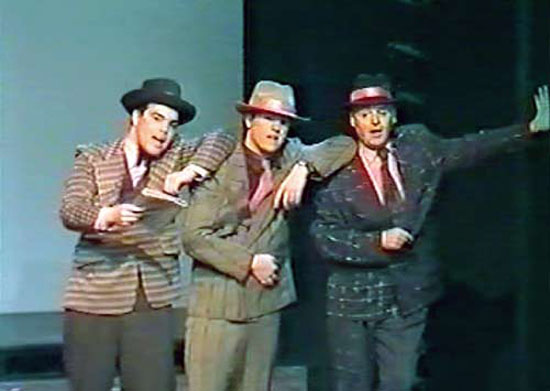 Keith Walters, Matthew Smith and Derek Drennan - "Fugue For Tin Horns"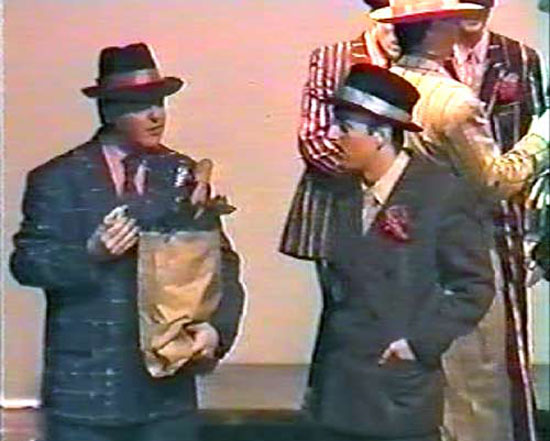 Derek Drennan and John Franks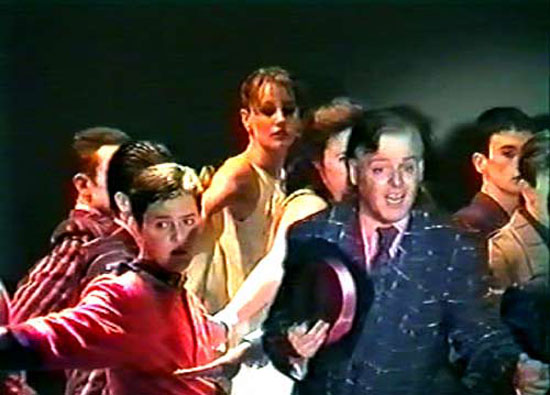 "Sit Down, You're Rocking The Boat"