Below are the shows which I've taken part in over the years. Click on the title for full details and photos.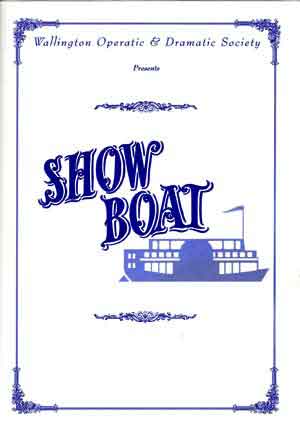 Wallington Operatic
6th - 10th May 1997
Secombe Theatre, Sutton
Book and Lyrics by Oscar Hammerstien II
Music by Jerome Kern
Cast
Bill Keeble (Windy)
Matt Beavis (Steve)
Ricky Thompsett (Pete)
Anne Grahame (Queenie)
Laurie Bright (Parthy Anne Hawkes)
Adrian Palmer (Captain Andy Hawkes)
Linda Davies (Ellie)
Alex Workman (Frank)
Alan Emberson (Rubberface)
Cheryl Dunne (Julie La Verne)
Michael Lock (Gaylord Ravenal)
Brian Turner (Vallon the Sherriff)
Cassie Tillett (Magnolia Hawkes)
Vince Bates (Joe)
Jane Martin (Landlady)
Derek Drennan (Jim)
Brian Hinckley (Jake)
Katheryn Day / Lauren Emberson (Kim as a child)
Catherine Brooham, Val Brooham, Mary Coppola, Janet Hart, Jane Kelly, Ashley Lovell, Brenda Meakin
Celena Bain, Jonelle Bernasko, Shirley Bernasko, Margaret Catton, Shirley Dalton, Anna-Maria Day, Joan Day, Jenny de Vere, Poppy Dunham, Juliet Edwards, Germaine Harris, Matthew Hewitt, Irene Hinkley, Pamela Howell, Barbera Merrett, Sam Merrett, Yvonne Mount, John Nash, Cathie Poole, Ted Rosier, Stephen Sealy, Sally Topp, Gillian Wright
Director
Will Harris
Musical Director
Brian D Steel
Choreographer
Vivienne Vassay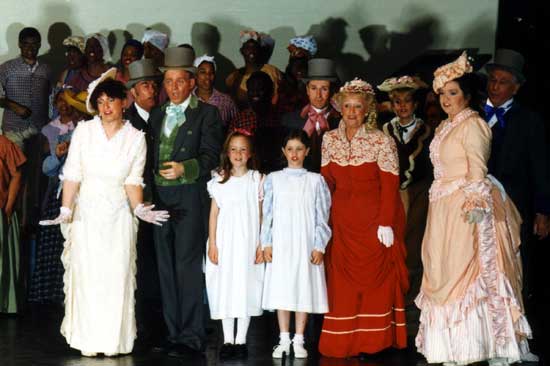 "Opening Act 1"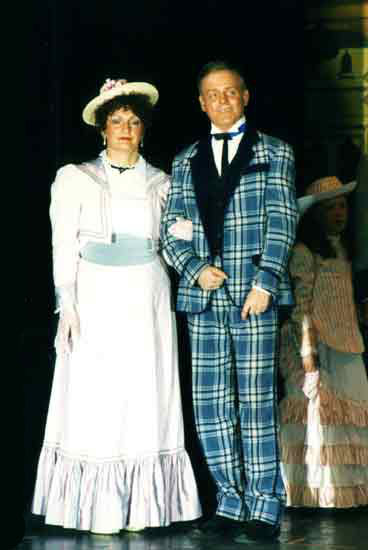 Jenny de Vere and Derek Drennan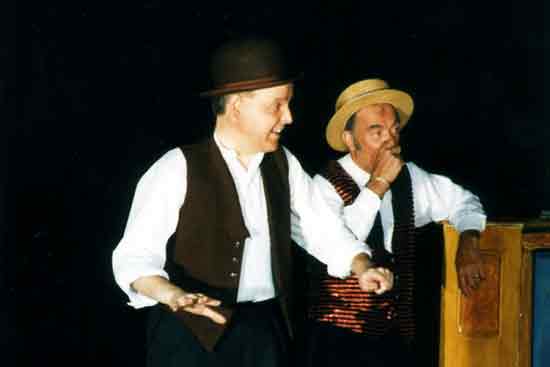 Derek Drennan and Brian Hinckley