Below are the shows which I've taken part in over the years. Click on the title for full details and photos.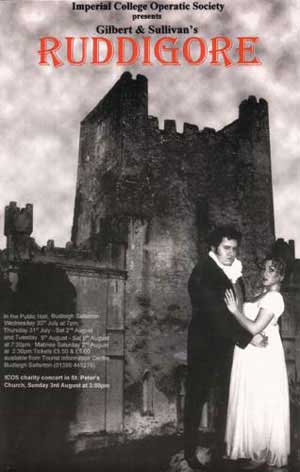 Imperial College Operatic Society
30th July - 9th August 1997
Public Hall, Budleigh Salterton
Libretto by W.S. Gilbert
Music by Arthur Sullivan
Cast
Phillip Hollman (Sir Ruthven Murgatroyd / Robin Oakapple)
Stephen Brown (Richard Dauntless)
John Franks (Sir Despard Murgatroyd)
Matthew Soane (Sir Roderic Murgatroyd)
Paul Sheehan (Old Adam Goodheart)
Emma Hall (Rose Maybud)
Kirsty Bennett (Mad Margaret)
Leonie Barron (Dame Hannah)
Georgina King (Zorah)
Gina Brill (Ruth)
Alison Abery, Kath Ball, Julia Harries, Laura Hudson, Marianne Kaufmann, Karine Ogilvie, Sarah Moltoni, Ruth Parker, Mary Soane, Vicky Swerling, Annika Vieweg
Derek Drennan, Angus Henderson, Phillip Errington, Derek Hirst, Simon Ibbotson, Li Mi Ying, Adrian Lillie, David Lillie, John Savery, Phil Thompson, Joe Wicks
Director
Susan Foister
Musical Director
Andrew Parkyns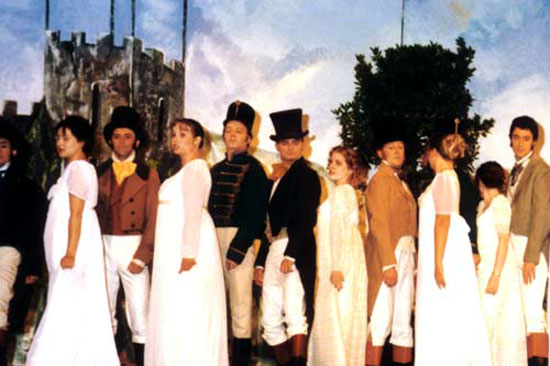 "Welcome Gentry"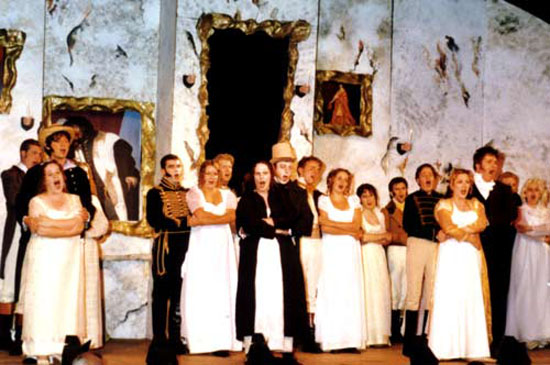 "Finale Act 2"