Below are the shows which I've taken part in over the years. Click on the title for full details and photos.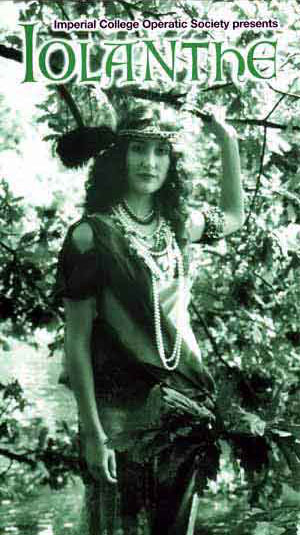 Imperial College Operatic Society
28th July - 7th August 1999
Public Hall, Budleigh Salterton
Libretto by W.S. Gilbert
Music by Arthur Sullivan
Cast
John Franks (The Lord Chancellor)
Stephen Webb (Lord Mountararat)
Derek Drennan (Lord Tolloller)
Luke Leeves (Private Willis)
Richard Naxton (Strephon)
Kirsty Bennett (Queen of the Fairies)
Joanna Soane (Iolanthe)
Tara Overend (Phyllis)
Kathleen Wright (Celia)
Fay Talbot (Leila)
Emma Carrington (Fleta)
Julia Addison, Leonie Barron, Beth Birch, Gina Brill, Marianne Kaufmann, Georgina King, Eirian Morgan, Marion Rosenberg
Peter Bailey, Tom Dane, Mark Hollings, Simon Ibbotson, David Lillie, Ed Mulligan, Phil Thompson
Director
Susan Foister
Musical Directors
Stephen Brown and
Paul Jeanes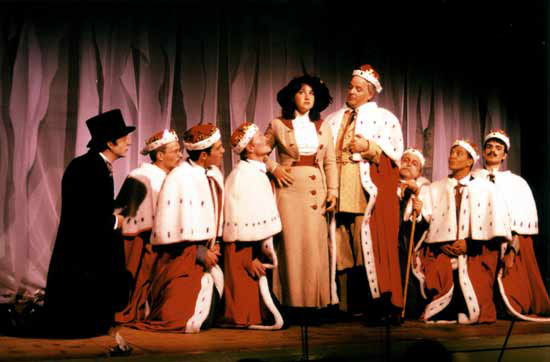 "Blue Blood"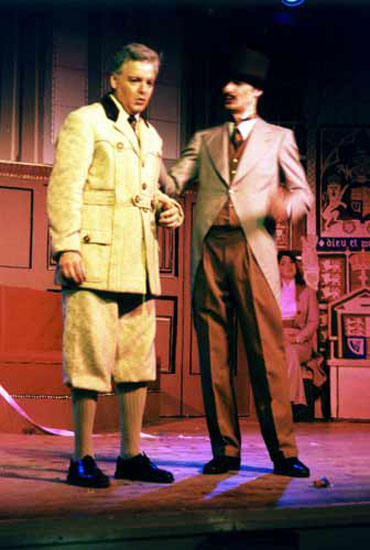 Derek Drennan and Stephen Webb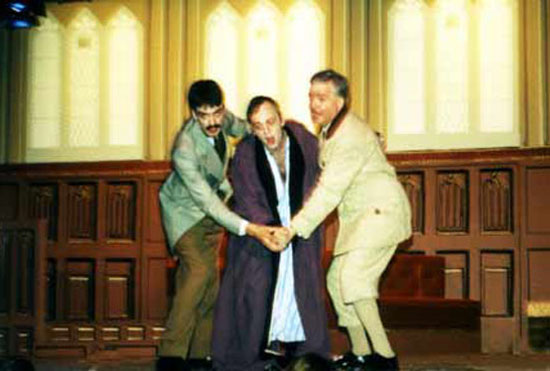 Stephen Webb, John Franks and Derek Drennan -
"If You Go In"